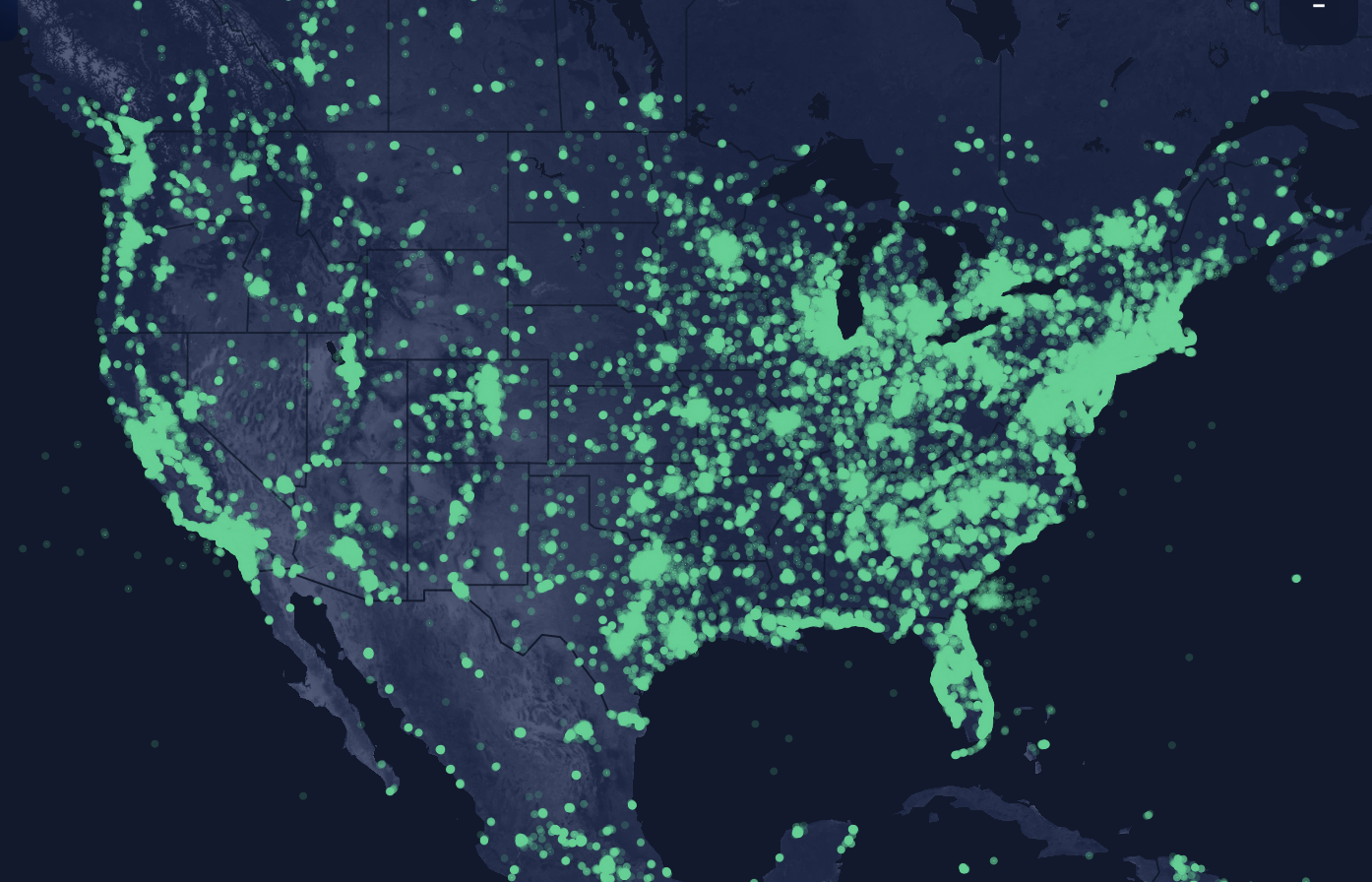 FreedomFi Accused Of Fudging 5G Definition | How Will New Owner Nova Labs Handle It?
Nova Labs and the Helium Network have reportedly just purchased FreedomFi, a company which builds software and small cell hardware for Helium's peer-to-peer 5G network, as Helium expands into cellular communications.
PCMag recently took issue with Helium's 5G claims, claiming
The "Helium 5G" network is instead a 4G LTE CBRS network, which right now has significant advantages over 5G but doesn't have the "5G" moniker Helium and its partners wanted for marketing. So it's just calling it 5G because, apparently, anyone can use any word to mean anything.
Responding in a recent blog post Helium CEO Amir Haleem posed the question whether FreedomFi's Hotspots are 5G or 4G LTE. His answer was to defer to FreedomFi. In his post Haleem quotes FreedomFi as follows:
Is this 5G or LTE?

This is not a black or white answer. 5G is an architecture standard for cellular wireless networks that covers:

Architecture of the software (aka the network core);

Architecture of the radio hardware

Contrary to the common belief, 5G is not specific to a frequency band and is not the same as high frequency mmWave. 5G uses much of the same frequencies as LTE.

With the Helium 5G rollout, we use the CBRS spectrum (aka mid-band 5G spectrum) and provide a 5G-compliant architecture for the network core that runs on a FreedomFi 5G Gateway. However, the first cellular radio we certified as part of this bundle is LTE.
Since Nova Labs' buyout the above quote can no longer be found in the FreedomFi website knowledge base.
4G / LTE Benefits
In spite of making a big deal of the semantics of "Helium 5G" PCMag admits that FreedomFi has taken the smart path with a device that supplies supplementary 4G LTE cellular coverage in the CBRS spectrum. 4G phones are not going away and are expected to be cheaper and more available than 5G CBRS devices at least in the near term.
In the meantime, Nova Labs is celebrating its acquisition of FreedomFi, complimenting their "equal telecom access ethos."
Nova Labs COO Frank Mong has stated Helium's need for FreedomFi's expertise as it expands into cellular network markets.
There are more than 2,500 5G/LTE radios active and registered within the Helium Network. To date FreedomFi has shipped more than 10,000 gateway devices.
Related Information:
MNTD Teases Helium 5G Network Hotspot Miner Upgrade
DISCLAIMER
We are not accountants, financial advisors, attorneys, or tax advisers, and as such we cannot and do not give advice on financial, tax, or legal matters. Our trainings and services are for educational and entertainment purposes only. No matter what you may hear us discuss, which is based on our own personal experiences and/or that of our customers, in the end our best advice is… DYOR (Do Your Own Research) and consult your own accountant, financial advisor, legal advisor, and/or tax advisor before investing. As with any other investment opportunity, cryptocurrencies have risk and it is possible that you may lose anything you invest. Therefore, you should not risk money you cannot afford to lose. It is important to repeat… do your own research and make your own informed decisions about how to invest your money.
Original article can be found at;//https://www.rcrwireless.com/20220818/network-infrastructure/nova-labs-acquires-freedomfi-to-accelerate-helium-network-rollout